Canon EOS 5D Mk IV: £2,799, John Lewis & Partners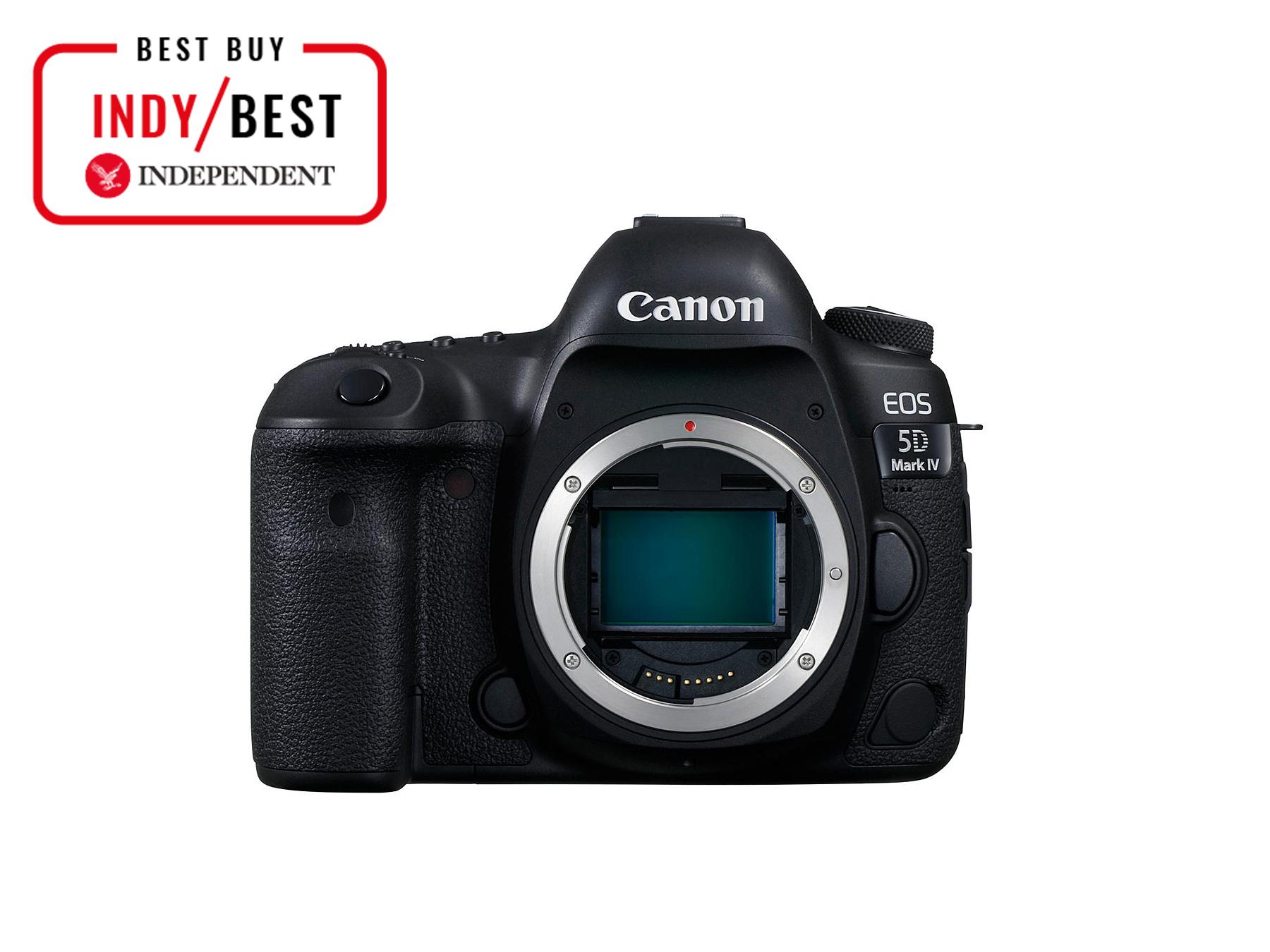 Sensor size: Full frame
Sensor resolution: 30.4MP
Rear screen: 3.2in
If you've used a previous EOS 5D camera like the Mk III, you'll find many similarities here, though some items have been changed, like the hand grip which is bigger and a more satisfying feel in the hand. Additionally, specifications have been considerably improved. This is a superbly designed camera in every way, feeling reassuringly authoritative in its size and weight (though it's lighter than the Nikon D850 below). The autofocus is a standout here and is super precise whether you're using the viewfinder or framing your shot on the 3.2in LCD screen. Like most DSLRs it shoots video as well, here at the highest 4K resolution. GPS means you can tag your photos easily. The price above is for body only, but note that there's a £300 cashback offer that can be redeemed, which brings the price to £2,499.
Buy now
Nikon D850: £2,669, Jessops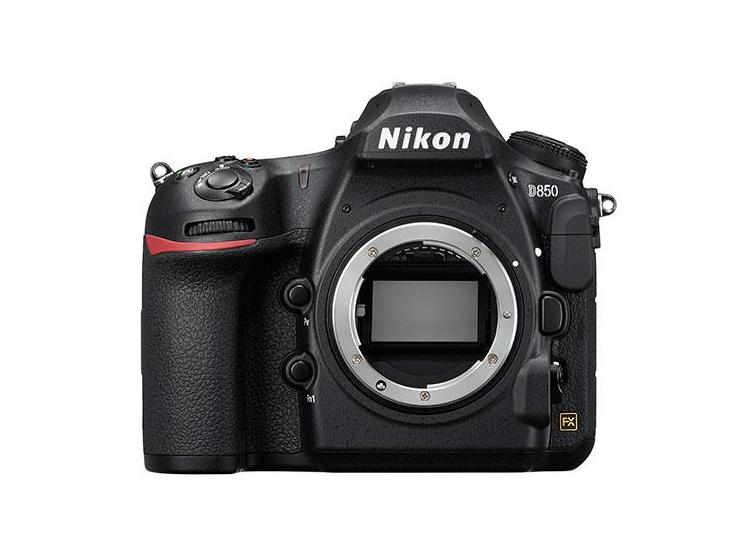 Sensor size: Full frame
Sensor resolution: 45.7MP
Rear screen: 3.2in adjustable-angle touchscreen
This camera is a photographer's dream, though it's far from cheap. It's big and reassuringly solid. It's not light, weighing just over 1kg, but is ergonomically well designed so the right buttons and dials fall under your fingers easily. One of the main ways a camera succeeds or fails is in its focusing system. The autofocus system here is tremendous, with 153 points from which to calculate focus. It works well in bright light and very low light, too. It's extremely fast and responsive and has enormous versatility. Because it's so fast, it's great whether you're shooting fast-moving subjects or landscapes. The large, bright optical viewfinder (a feature which compact system cameras lack) is very effective and is just one reason the camera is such a joy to use. Unsurprisingly, the 45.7MP sensor is capable of amazingly detailed results.
Buy now
Canon EOS 80D: £979.99, Amazon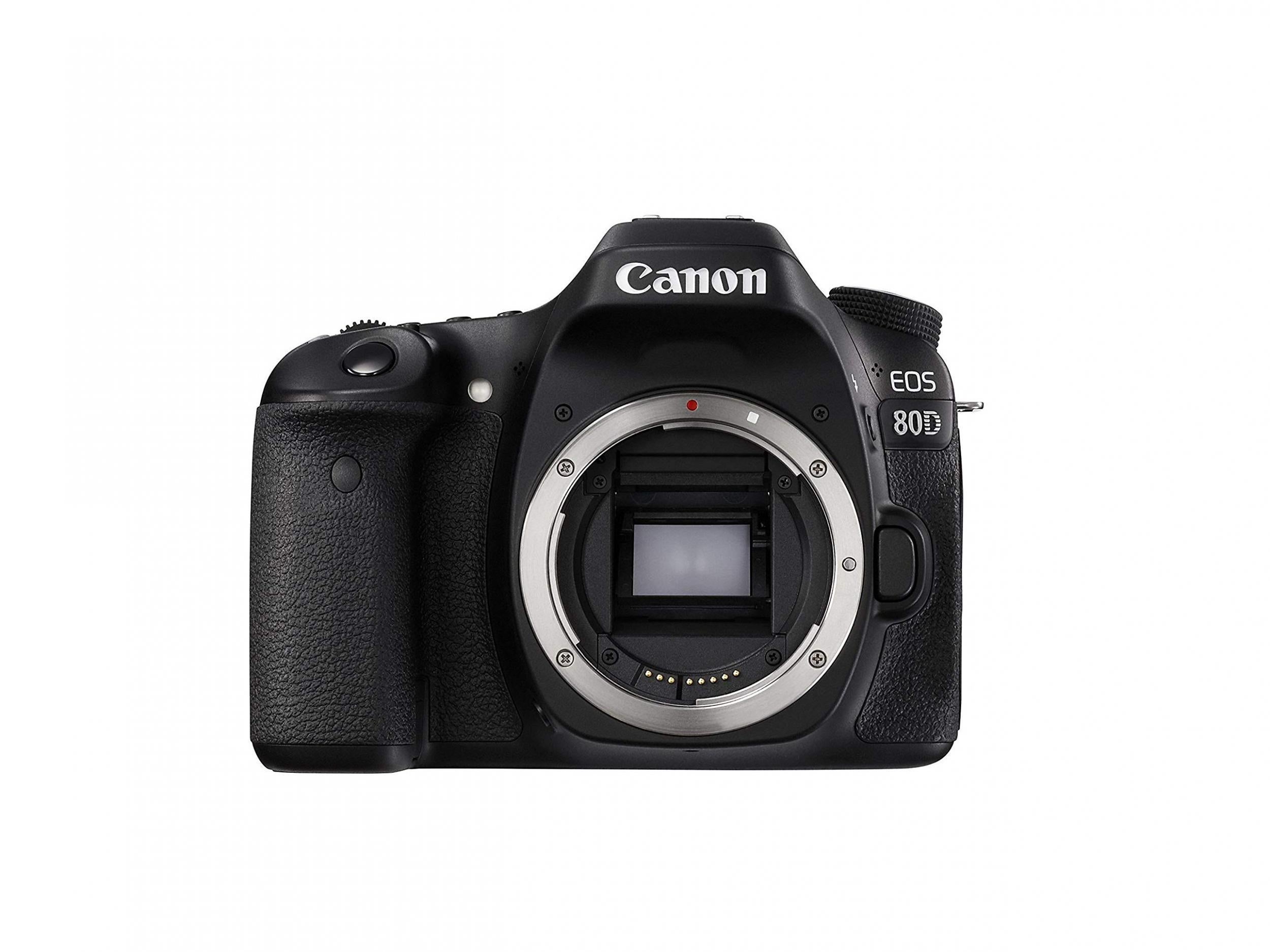 Sensor size: APS-C​
Sensor resolution: 24.2MP
Rear screen: 3in
The EOS 80D has been around for a while but it's still a very strong choice – unless your heart is set on recording video at 4K resolution as this one maxes out at HD. Because it's not the newest model it's also dropped in price a little and makes for a great second DSLR when you've outgrown your first. That's because it has advanced features such as enhanced shutters or lighting settings so that it works in a variety of shooting conditions. There are also custom-mode settings enabling you to switch from one pre-set series of conditions to another, configurable down to particular shutter speeds or autofocus settings. It's an attractively designed camera with especially good build quality.
Buy now
Nikon D7500: £774, Amazon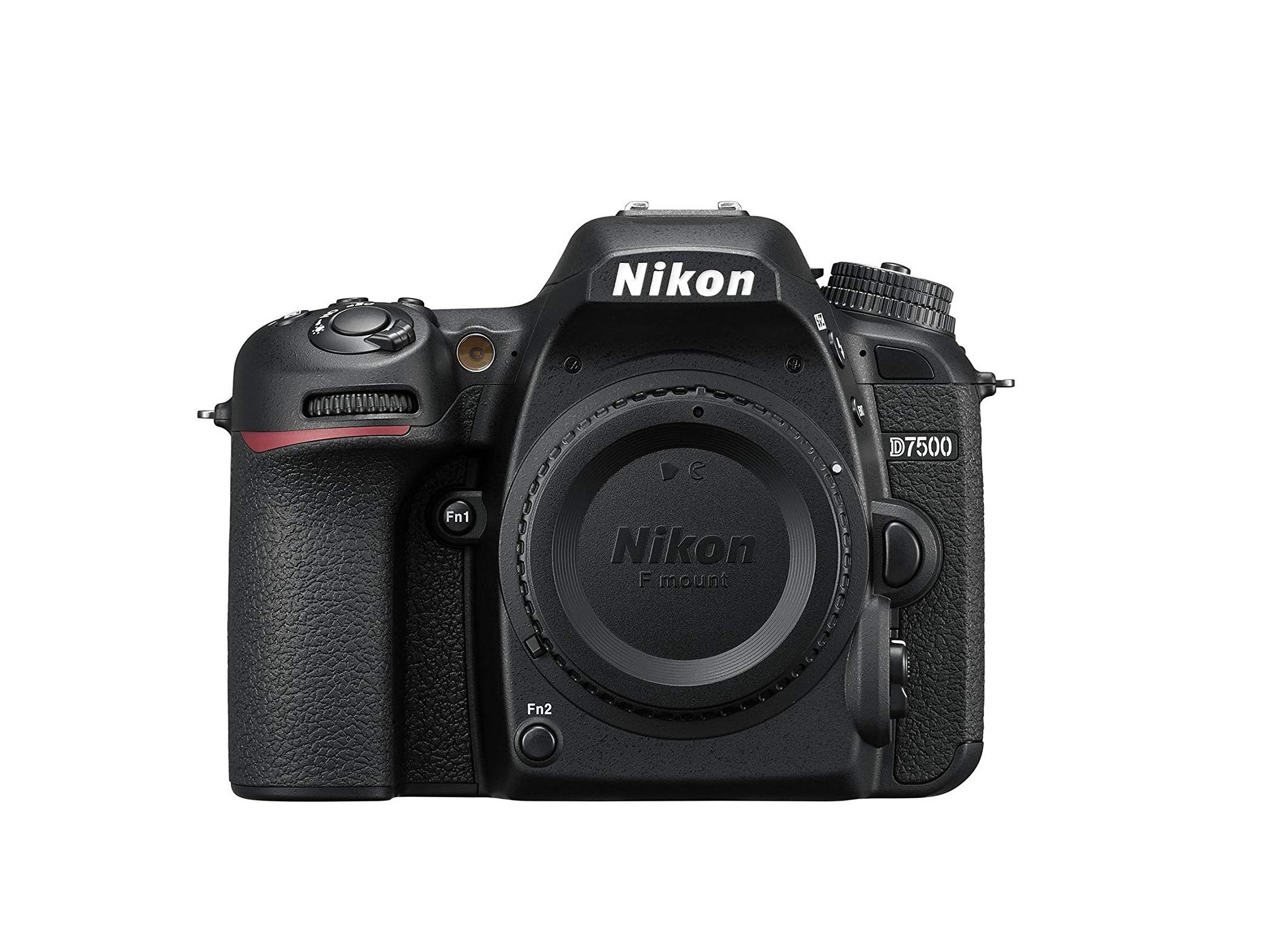 Sensor size: APS-C​
Sensor resolution: 20.9MP
Rear screen: 3.2in adjustable angle touchscreen
Much of the technology of Nikon's D500 has snuck into this much more affordable snapper. The sensor on this camera is APS-C and is highly effective. Though some similarly priced cameras have higher-resolution sensors, here Nikon opted for larger pixel photosites, to pull in more light. It's fast, for sure, and it's the ability to shoot continuously at eight frames per second makes it appealing to those wanting to shoot fast-moving scenes likes sports, for instance. It also has Nikon's dedicated SnapBridge technology which allows you to connect the camera wirelessly to a Bluetooth-compatible device: handy for transferring images to your phone, say, ready to upload.